Many people have asked me about how I AirBnb. Most of all, the questions circle around how to even start. One of my side hustles is being a host for AirBnb and have been doing it for almost 4 years now. You can check out my current listing here to use as an example. Through watching my hustle, even my mom started doing it using my old bedroom! In this article, I am going to write about my experience as a novice, the mistakes that I made, and the solutions that I found to overcome them. Coming up in my next blog post, I will write about how COVID affected my business and what I am doing now to adapt to new norms and traveler's expectations. Stayed tuned for that come up! All I ever want is to inspire you to take that step to be your own boss, and even get to manage people!
Just because I am an experienced AirBnb host, does not mean that my experiences are the general norm. For starters, my lens is very unique because I live in inner-city Chicago, have a landlord that lets me do what I want and I am living in an up-and-coming area that is facing aggressive gentrification (please let me know if you'd like me to write a post about how you might be contributing to gentrification as an AirBnb host and how you can counteract it). As a potential con; legally you have to ask your landlord for permission and I believe that some people refrain from doing so out of fear. I have to be honest though, my landlord does not care about his properties, he just cares about receiving his rent money. Of course, this has its downsides and the fact is that it should not be this way but this is the reality and it also has its upsides. For example, he might not fix anything non-life-threatening but he also doesn't meddle in my business. Without trying to bash my landlord, I have to say that although the exterior of the building and the hallways look like you just stepped into a horror movie, I literally can do whatever I want in my own apartment. Of course, these maintenance issues and small things like snow and ice during winter, fall under my responsibility, as a trade-off. A responsibility I also owe to my guests. Since, I take the opportunity to educate my potential clients about this up-and-coming, historically charged neighborhood called Pilsen, I also use my circumstances as a marketing point to lure in backpackers, adventurers, students, or young couples who are in search of living a local experience but still prioritizing safety and a centralized location. To create contrast and taking advantage of my situation, I painted my walls in bright colors, attached mirrors to my walls, nailed things from the ceiling, upgraded fixtures, lighting and did a few fixer-uppers, and started AirBnbing. Being a designer and artist has its upsides and although I am fully aware that it is not a wise investment to put money into an apartment for rent, I am of the idea that wherever I call home, has to feel like home and NOT a temporary space. To me, feeling at home IS worth the investment because when a guest walks into a well-kept home, with positive energy and homie vibes, they are more likely to respect and care for your space and rules, despite the exterior. And guess what? AirBnb guests LOVE coming into a space that feels like home, rather than a temporary space. You have to remember that AirBnb guests are mostly aware that they are coming into someone's home and not a hotel. In regards to Airbnb's app, it offers a lot of cool tools to automate your bookings with ease and best of all, an easy to navigate interface to manage your calendar based on your schedule, how you want to get paid, tips on how to be a better hos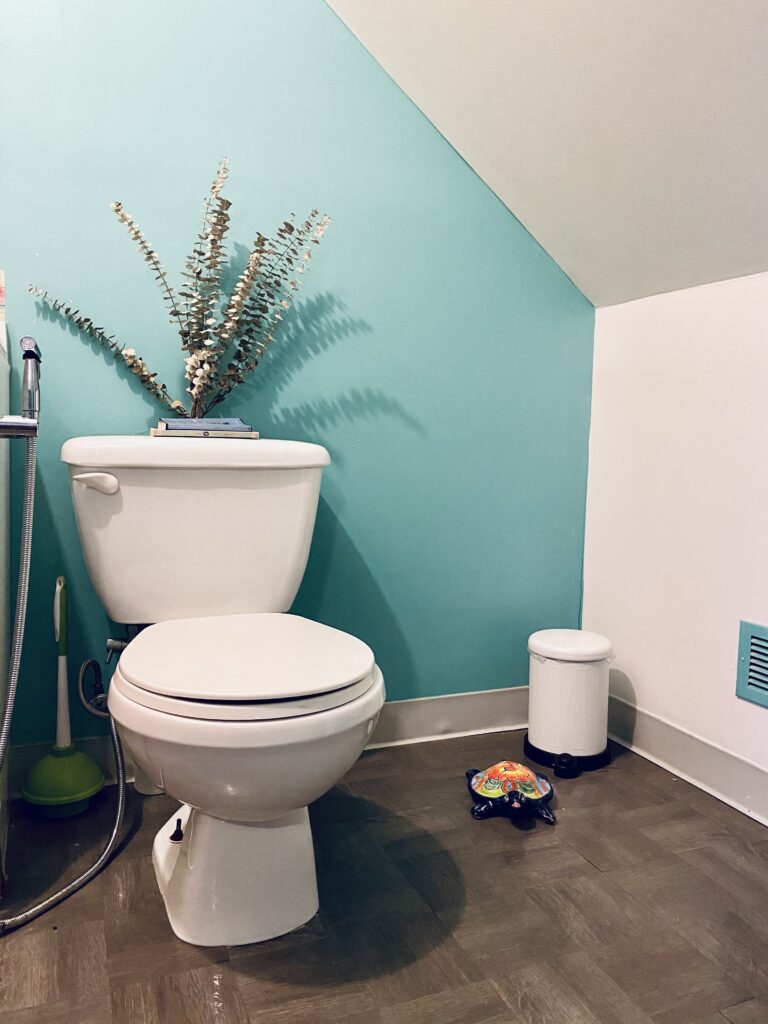 Also, as first-time hosts, you can get $25 off your next booking as an Airbnb guest!
Doing Airbnb is not easy, at first. Much less post COVID but we will talk about that in the next article. Four years ago, I started off renting the bedroom on the first floor of my two-floor apartment. As a single woman living on her own, I was naturally concerned about safety so I was also very strict in only accepting validated guests with high ratings and would sometimes spend the night at girlfriends or my boyfriend's house.
Speaking of safety, I will also write an article on those best practices. Let me know in the comments if any other topics or areas of interest you are wondering about.
The first thing I always recommend is to set up your space as if it was you, walking in for the first time into your space, as a paying guest. Always, ask yourself in the first person, what you would expect; as far as amenities, comfort levels, and space if you were to stay there. Other questions to ask are; how the traffic flow of the house conducive to the lifestyle of the person living there? What would one need if one was visiting here for the first time? What would make one feel welcomed?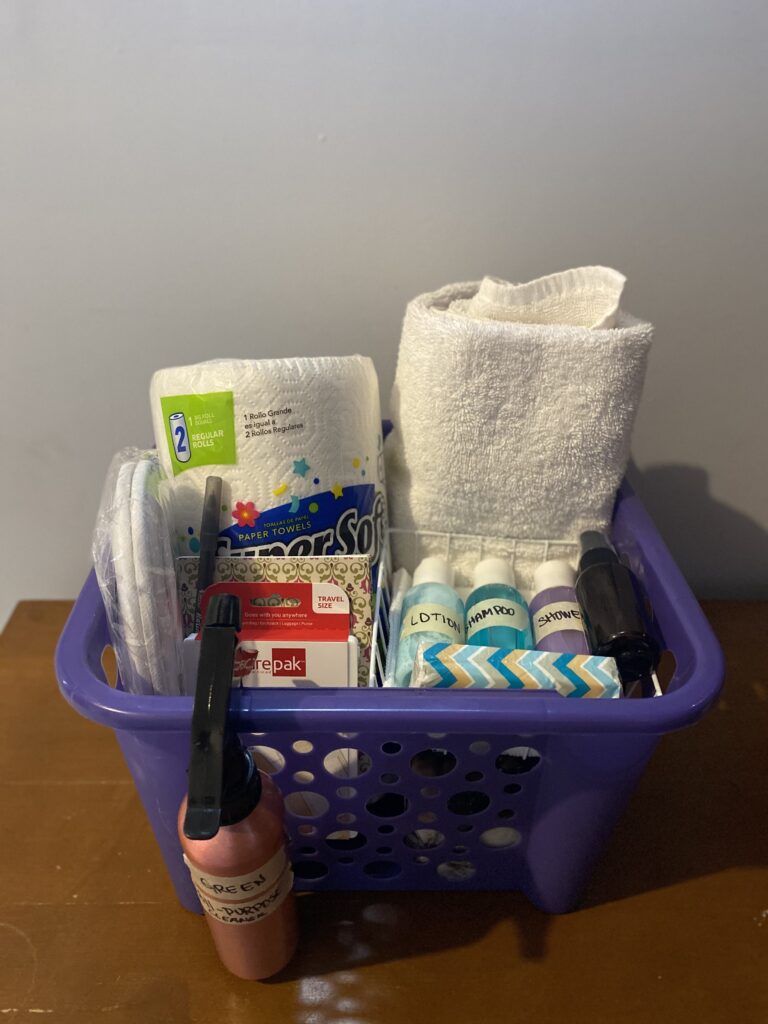 Setting up your cleaning routine to maximize the time you spend doing it should be conducive to the amount of money you want to get paid by listing. A hypothetical example; if you spend 2 hours cleaning and you are receiving $150 for a one week stay, depending on how often you're booked, you end up making $25 an hour after you consider how much of the initial payoff goes to rent, cleaning product, laundry, and detergent, utilities, and bills vs. if you take 4 hours cleaning, you are making a lot less. So prepping your workflow as automated as you can, is the wisest thing to do. And yes, once do get to be on automatic on AirBnb, all you really do is work during the times you have to clean.
Location Location Location! I absolutely love my location. Although I always let my guests know ahead of time that the apartment building does not sit on the most glamorous looking street, it is centralized. In 15 minutes, you are in Chicago's downtown. In fact, to top that off, you have every possible mode of transportation around you, street parking, and easy access to the main highway. Looking for the right location to live in is always one of our top priorities as dwellers. My recommendation is to list the things that made you want to live or rent that space. What are the advantages and highlights of your area? What made you move there? Those are the points that you will highlight in your description box. Location is not just where you live but also where in your apartment you place your guests. Airbnb guests value privacy, your own, and theirs! Arrange your guest space in an area of your house where both can expect the least amount of interaction! You never want to impose yourself onto someone who is traveling unless they invite you to do so. Your intentions of how social you want to be can also be clearly communicated on your profile listing.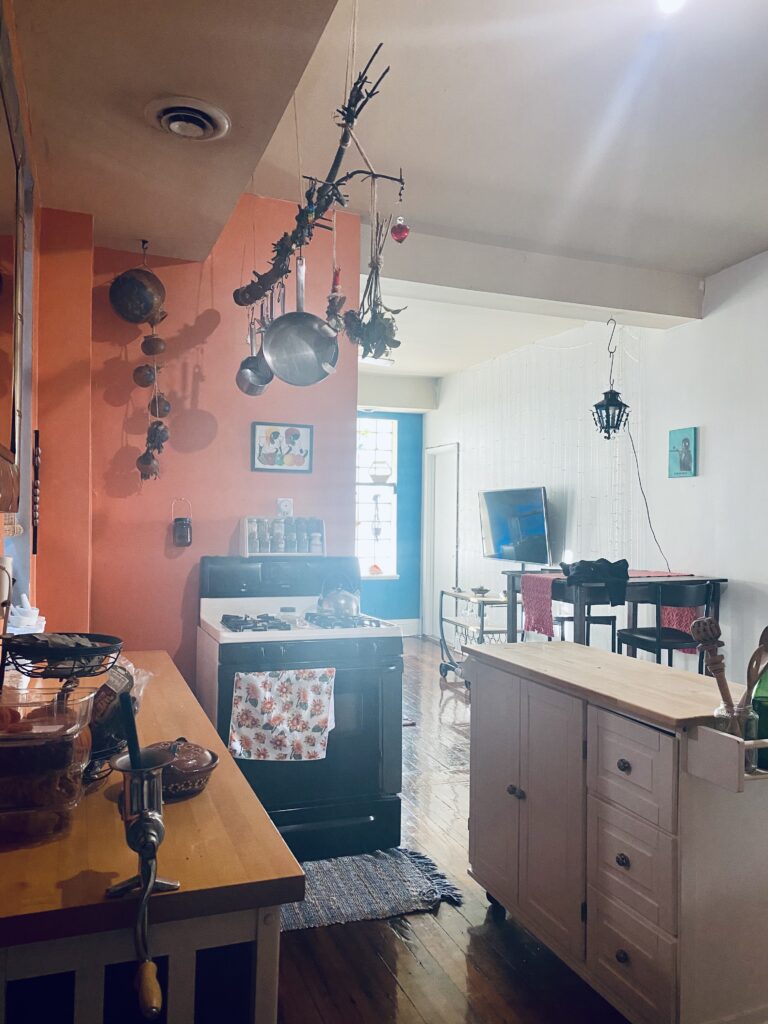 One of the biggest mistakes I made, in the beginning, was to hype up my space to be something it was not. This was not intentional, I just really loved my space and was ignorant of what everyone else was offering. At the time, I was not aware that the exterior of the building would matter so much to people and that it would be an indication of how the safety of my neighborhood was being perceived by visitors. Quickly, I had to realize due to negative reviews, that it was ok, to be honest about the conditions of the building and the curve appeal. When I decided to highlight the advantages and change the negatives to positive my target audience changed from those with high expectations, trying to save a quick buck, and inevitably leaving disappointed, to younger travelers who weren't interested in spending too much time inside and more time exploring. Truth hurts, and to realize that my home was not what I perceived in someone else's eyes was an acknowledgment I had to accept and that I had set those unrealistic expectations. Trust me, people will criticize the way you live, how you live, and where you live, and if you're anything like me, it will turn you off. You can try to avoid it by being honest. Be honest about the potential noise, the pets in the building, the weird quirks – you will be surprised how many people will buy that as a charm.
Last but MOST IMPORTANT. If you are the type of person that has a lot of trouble keeping your personal space clean, this can go one of two ways; First, if you are not cleaning your toilet at least once a week and regularly, you might want to reconsider being a host. Otherwise, accept that you are going to have to work extra hard at being an AirBnb host. Do not underestimate people's expectations of a clean home. Not to brag but my advantage is that I have OCD, so my home is always clean. If you are anything like me and hate cleaning but having an unorganized home gets to you, even more, hire a cleaning service that can come in every two weeks, every week, or every month and create a habit of maintaining the space in between those time periods. That is why you charge a cleaning fee. Growing up, I did not have the privilege of having a washing machine or dryer and my family would take the day to do laundry at the laundromat. Needless to say, laundry day became traumatizing for me and it is one of my least favorite things to do in the world. When I first started, I did not realize how monumental laundry was going to become, you will have to do LOADS. If you are blessed and have your own in the unit, you are set. Between flips, you can load up the wash and you are good to go. However, if you are like me, no car, no in-unit – use your local drop off laundry service. Some even offer to pick up and deliver. Trust me it is worth it, the amount of time you spend doing laundry and the amount of money will almost not be worth it. Unless you are scrapping pennies, I recommend you spend the extra $10 or $15 it would cost you to have someone else wash all the sheets, towels, and shams, fold them promptly while your own hustling or living your best life. My local drop-off service, Blue Kangaroo if only $1 per pound and that also includes detergent, fabric softener, bleach, stain remover, etc. The bottom line, your day does not have to be hard or consuming. During COVID, I ended up purchasing this portable laundry machine by Giantex because my local Laundromat stopped their drop off service. So this is great to wash small jobs and hang dry them, especially when you are renting and can fit up to a whole full-sized sheet set. Lastly, the second way this could go would be having the change that comes with responsibility. Having to make others feel welcomed and comfortable might force you to keep up with your space after all, even after they are gone.